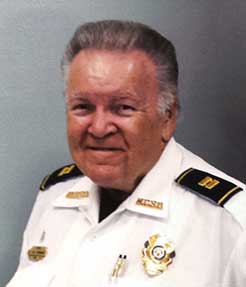 End of watch February 27, 2015
Captain Al Hermann began his law enforcement career in 1969 with the St. Tammany Parish Sheriff's Office in Covington Louisiana. He was hired as a criminal patrol deputy in June of 1969. In early 1971 he was promoted to the detective division and six months later to the rank of Detective Sergeant. In 1975, he was advanced to the position of Assistant Chief of Detectives and on July 1, 1980, he was promoted to Chief of Detectives. Captain Hermann held that position until he retired in September of 1982.

From October 1979 to November of 1989, Captain Hermann worked with the State of Louisiana Department of Public Safety & Corrections Certified Stress Analysts Board.

Between 1983 and 1987, Captain Hermann was the Director of Security with Southern Scrap Material Co., Ltd. in New Orleans, Louisiana.

From January 2000 to the present, Captain Hermann has been a Criminal Patrol Deputy & assigned liaison officer to the City of Diamondhead, Mississippi.